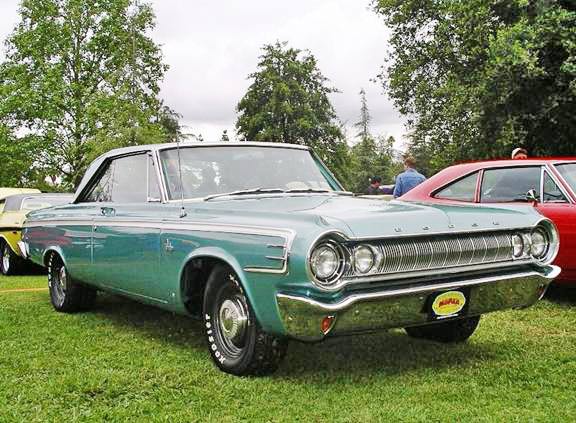 After seeing this amazing 64 Dodge 440 (the model, not the engine) for several months at Bob's Big Boy, AND hearing the repeated and astounded incantations of two knowledgeable friends regarding how this car had not sold, I discussed it tonight with both of them, and came to the conclusion I would buy the car. Mind you, I offered to split the deal with both of them, but they declined. But all the time repeating what a KILLER deal this car represented.

Short story: I bought it in May of 2006. The car appeared flawless. Notwithstanding that, I did improvements as noted below.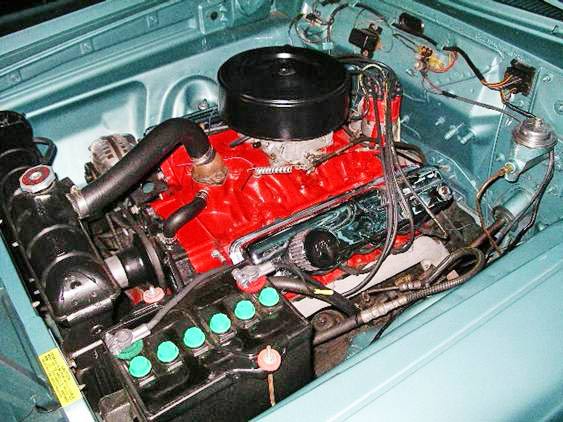 My interest was to turn this into a Hemi clone car. And that I have done.
The car is utterly sparkling from the underside to the engine. This took about two and a half years.
What has been done to the car since May of 2006: After several discussions with Dick Landy we put in a new Landy-built 426 Hemi making 500 HP and 500# torque, new Art Carr 727, 3000 stall converter, Hooper's 4.10 SureGrip positraction rear and axles, Wenco driveshaft, TTi chromed headers, and Schumacher mounts. In addition, I added an electric fan for the mandatory cruising in traffic, redid the entire underside of the car, fixed some paint issues, replaced the dash panels, got the radio working, replaced the antenna, and corrected some minor upholstery items.
The car is close to perfect. It is, of course, a never-ending quest for improvement. As it is, the car is totally drivable, purrs like a kitten at speed, idles (well snarls) like a tiger, has no rattles, and is a tire-smoking monster at will.
Of note, this is THE last Landy Hemi EVER. We dynoed the motor on Friday Dec 28th, 2006 at 5 PM at Landy's shop. Dick Landy entered the hospital the next morning at 10 AM and died in the hospital 11 days later.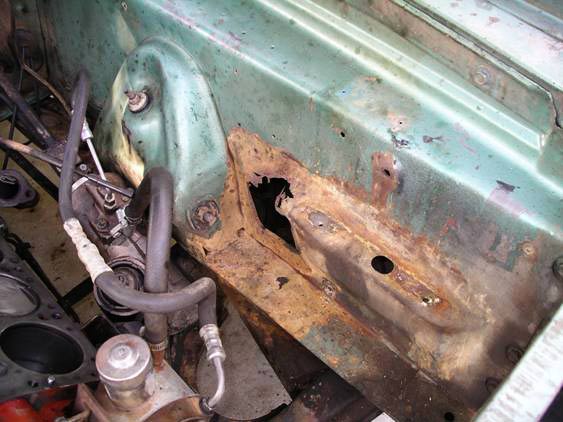 and the after shot: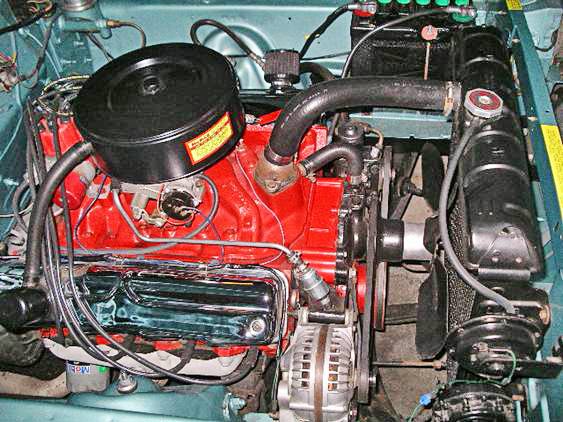 My interest here is strictly to turn this mega Mopar into a gorgeous Hemi clone. The body and interior need nothing. All that is needed is an engine and trans change, and obviously some exhaust adaptations.
I will keep the car in Montrose in an underground garage, on a 6-month prepaid rental. I have WAY too much car stuff here. Once I get the parts, I'll move on the swap to be done quickly.
6/3/06
Byron and I went to Montrose last night after Bob's, and he showed me the few imperfections and idiosyncrasies of the car. I have the garage opener, and the rental agreement to be filled out and forwarded to the building manager.
Byron came by today to borrow a dial indicator to determine the lift on the cam in another car of his. He and I will meet up tomorrow to get the tool back.
I found a Hemi crate motor, HOWEVER, the deal looks a little fishy. The Hemi guy is in Brooklyn, NY, and he says the motor will not ship for two or three weeks, and then from Texas. So it appears he is just brokering this motor. I am not comfortable putting up over $14K in front for someone to FIND me a motor. He and I need to work out a much more solid arrangement, like a picture of the ACTUAL motor with my name on a price of paper, and a guaranteed ship date and serial #.